1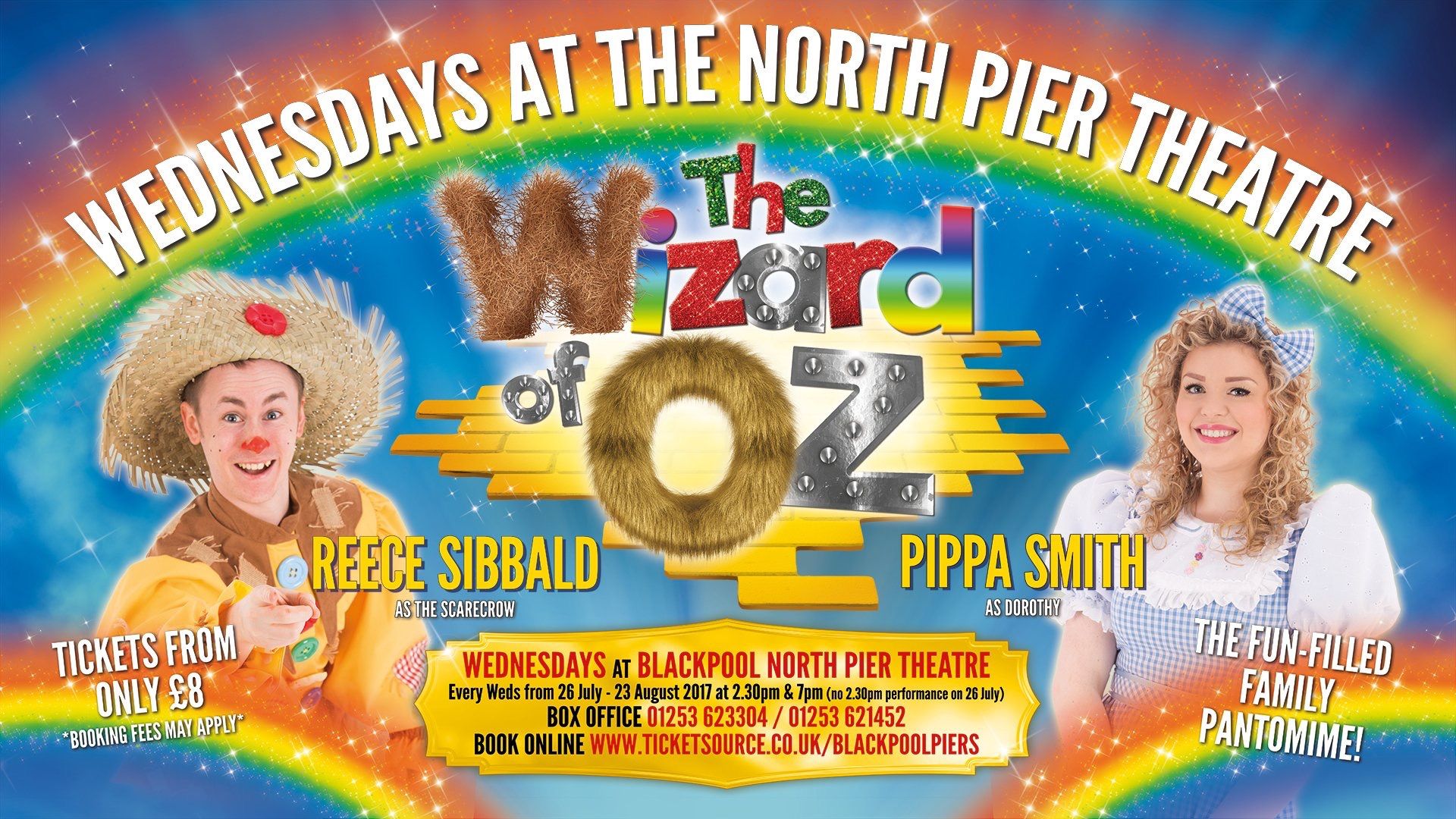 If you are visiting Blackpool or live here this is a must..!!
With tickets priced from only £8 you are guaranteed to have a wonderful experience, I visited tonight, and to be honest having lived in Blackpool all my life and this was my first visit..!
The show is a modern day version of the classic Wizard of Oz, I did get an exclusive backstage interview with Reece and the amazing cast, but sadly my data card was full and it failed to process..
But I will be back in a few weeks to interview them all again without the Video gremlins..
The show itself is fast moving and full of energy with some amazing vocals, Reece plays the brainless scarecrow, but he far from the character that he portrays..
He is a very funny young actor with a very good stage presence ..
The show started with the traditional intros and then into a catchy number called 'Keep Smiling' Reece gains the attention of the audience with his quick whit and merth..
This is met with ' Boo's ' and 'Hisses' from the captivated audience as a puff of smoke appears on the stage and the Evil Witch of the West made her appearance..
She really plays this part well, I was loving the interaction from the audience..
The Munchkins and the Good Fairy Glinda take to the stage and perform some lovely songs and dance moves..
It gathers pace when the Tin Man is found and in need of resuscitation with a few drops of oil in strategic places and then the classic behind you as the cowardly lion makes an appearance..
For me the best part of the show was when Reece ate an apple in 20 seconds and then attempted to sing..!!
It was so funny it had adults and children roaring with genuine laughter...
I need to warn you all though, this show is popular and books up quite quickly..!
1500 packed the theatre tonight to see the opening night, and as word gets out that it is incredible value and a quality show, I don't expect to see many spare seats..!!
A few pictures of the cast and the amazing theatre but none of the show as I respect the copyright laws..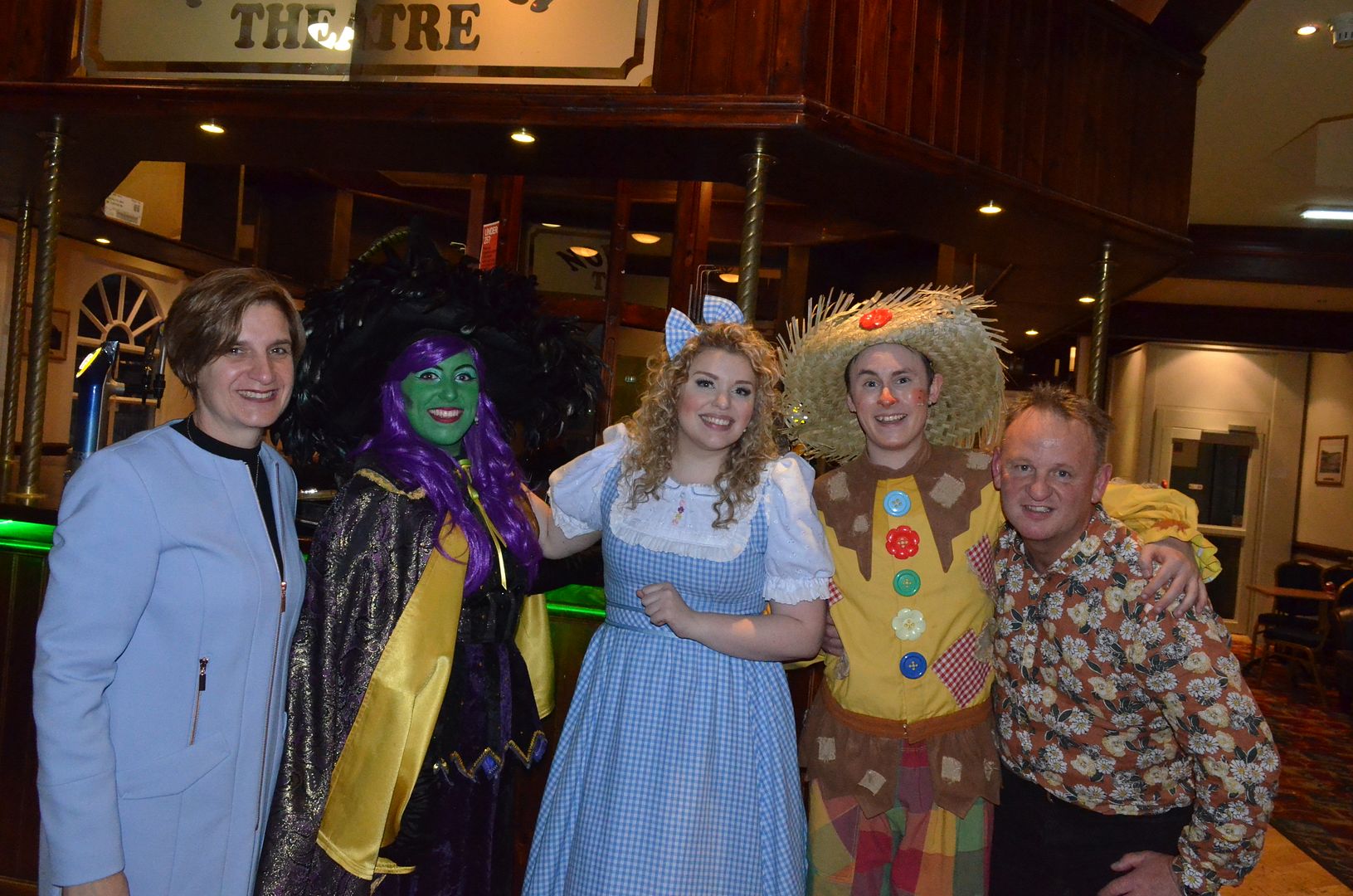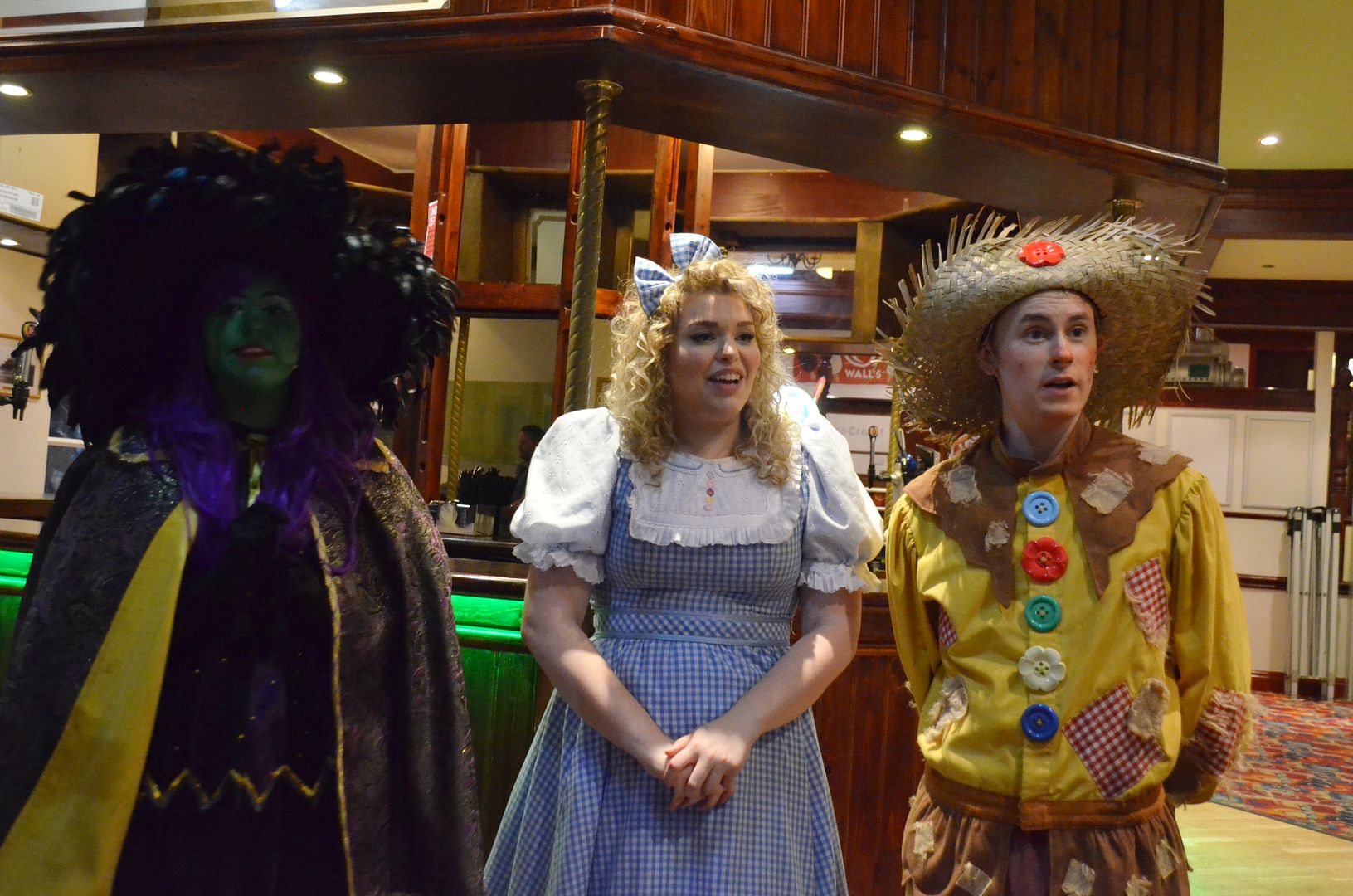 Thank you for reading and get booking..every Wednesday the Blackpool North Pier Theatre..
A short video...
https://youtu.be/hgiGqoGwAMM
Copyright Peter Mowbray Live In Blackpool Ltd & Reece Sibbald Productions